Website Redesign
If visitors do not stay on your site, consider a website redesign.
If they don't find you, consider optimization.
We offer both together for amazing prices.
Is your website more than four years old?
Computer screens have changed – your site should change too. Get a website that adjusts to a tablet or smartphone!
Computer screens have become much wider and show almost double the content than they did four years ago. Web design has adjusted – the average width of a website is now wider than a laptop screen in 2010. More than that: now visitors use a tablet or smartphone to search for services. We make sure that you don't miss out on those clients.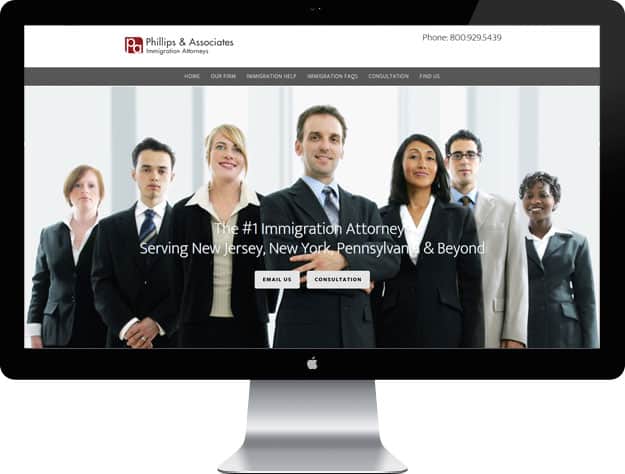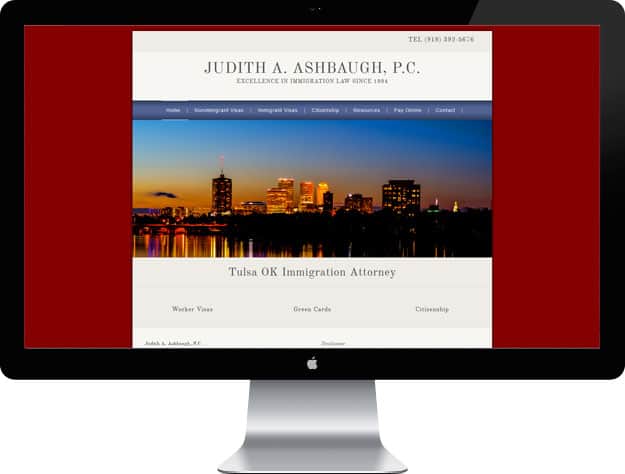 Nine first page listings on Google

"AWebsiteForLawyers has always been very helpful and answered all my questions and concerns. Now they offered me a redesign and search engine optimization for a tempting price. Two weeks later I found myself with nine first page listings on Google, four of those on the first position. Within one week one new client has already paid off my investment."

Judith Ashbaugh, Tulsa Immigration Attorney
A redesign may cost far less than you think and usually pays off within weeks.
Redesign and optimization of a lawyer website starts with a thorough analysis:
How are visitors behaving on your site? Are they browsing your site or leaving immediately? A cluttered design confuses visitors. Potential clients want to find what they are looking for in seconds, or they turn away.We create clear, spacious designs that are a joy to look at and don't make people wonder where to go.
Is your site search engine optimized? If your site is not optimized to be found, you are missing out on potential clients.Costs of optimization are usually paid off with the first client finding your site.
What are your positions for the 10 most important keywords? Get a before/after list of your positions on Google, Yahoo, Bing, AOL, and Ask.
Are you targeting the right key phrases? One of the most important aspects of Search Engine Optimization (SEO)  is research: what are the right key phrases for your website? We make sure potential customers find what they are looking for.
Would you like to be able to edit your site content? A content management system (CMS) can be added to most sites. Unlike ten years ago, they do not cost a fortune anymore.
Thinking of Redesign? Let Us Have a Look. Get a Quote.