Premium Domain Names
We have secured great domain names. They can give you a better ranking.
Looking for premium domain names for your lawyer website? Feel free to search for a domain name on our domain service site.  We are a reseller of one of the biggest domain registrars and offer domain names for less than $13/year.
What are Premium Domain Names?
1. Wording
Premium Domain Names are identical or similar in wording to what visitors are searching for. Search engines honor that as one of the factors of how they list your site in their results.
2. Domain Age
Another important factor is the age of a domain – how long it has been active and registered. Domain names are like wine -the older, the better. The older the domain – the more search engines regard it as a trusted domain.
3. Domain Reputation
The reputation of a domain relates to the content and server environment the (previous) website is known for. Google penalizes websites for
irrelevant content copied from other sites
linking to other websites purely for link building purpose
being on a shared server with the same IP address as other penalized sites
Old Domain Names
Domain names are like wine -the older, the better. 
Over the years we have collected several domains of attorney websites that can be purchased for far less than on auction sites, optional with a search engine optimized website that includes customized expert content and FAQ section.
Feel free to contact us for the following domain names:
Premium Domain Names for Personal Injury Attorneys:
Accidentattorney4u.com
Longbeachinjurylawyer.us
Premium Domain Names for Immigration Attorneys:
Chicagovisacenter.com
DC-immigration-law.com 
DC-immigration-lawyers.com
Immigration-professionals.com
Longbeachimmigrationlawyers.com
Maryland-immigration.com
NYimmigrationattorney4u.com
NYimmigrationlawyer4u.com
Ohio-Immigration.com
Sedona-lawyer.com
Usavisas4u.com
Visalawservices.com
Visalawservices.net
Washingtonimmigrationvisalawyers.com
Yourimmigrationattorney.com 
Premium Domain Names for Divorce Attorneys:
Birmingham-divorce-lawyer.com
Birmingham-family-lawyer.com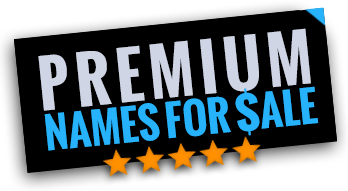 "A Pure Delight"

I highly recommend Matt Schaefer and AWebsiteforLawyers.com. We launched our firm's new website this summer and Matt's professionalism, superbly prompt response time, and beautiful work made the process enjoyable and worth every penny. Make a decision to hire him today and you'll be glad you did. I look forward to a long and fruitful relationship with Matt Schaefer and AWebsiteforLawyers.com.
Questions? Drop Us a Line.