How to empty your browser cache
Emptying your browser cache is necessary when you want to make sure that you see the latest version of a website or web page.
In modern browsers, you can choose to clear the Temporary Internet files while keeping cookies and browsing history.
Clear cache in Internet Explorer
Make sure that you see the IE menu bar on the top with
File – Edit – View – Favorites etc…
If not, right-click somewhere on the grey space below the address bar.
It brings up a menu that shows an option to enable (=check mark) all possible menu bars. Check mark Menu bar.
Next, under Tools choose the first item: Delete browsing history.
A window will pop up with several options. Check mark Temporary Internet files and click Delete at the bottom.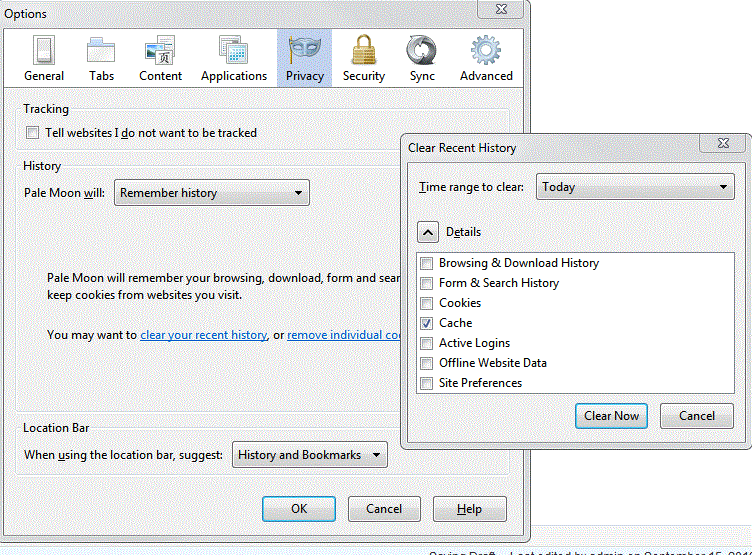 Additional setting: Under Tools > Internet Options > Browsing History click the Settings button.
Make sure the first item "Every time I visit the webpage" is check marked.
Clear cache in FireFox
Click the FireFox button on the top left and navigate to Options.
There, click the next Options link, then 'clear your recent history'.
Check mark 'Cache' and hit 'Clear Now'.
You should now see the latest version of the webpages you visit.
Clear cache in Chrome
You can access Google Chrome's settings on the top-right corner. Three dots lead you to several options, one of them being More Tools > Clear Cache. From the options offered, make sure that you select only "Cached images and files".